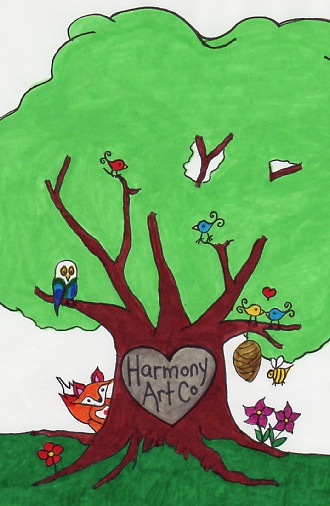 Delighted to be back at the Saturday Market!

Harmony Art Co. is an art company on Salt Spring Island, BC. We make Peel and Stick Suncatchers. Suncatchers are painted using non-toxic, water-based paint. Our variety of designs includes mostly local creatures, including butterflies, dragonflies, hummingbirds and owls, as well as dinosaurs, unicorns, and fairies!
Every suncatcher is handpainted here on Salt Spring.
We sell only at the Saturday Market on Salt Spring, from April through October each year.