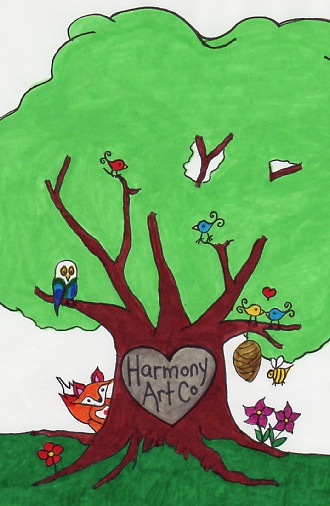 I hope to be back at the Saturday Market in 2021.
Harmony Art Co. is a small art company I run on Salt Spring Island, BC. I make mainly Peel and Stick Suncatchers. I use non-toxic paint and focus on bright colors and simple designs that are particularly popular with children.
I also use high-quality porcelain paint to decorate wine glasses.
I sell only at the Saturday Market on Salt Spring, from April through October each year.